Women Connected in Wisdom is a podcast and community that is woven together of stories, experiences, and resources from a diverse group of women with a depth of knowledge. We celebrate our different life experiences, racial backgrounds, and generations of wisdom. What we have in common is a shared desire for an equitable and thriving community of collaboration versus competition.   This community was born out of the Women Connected in Wisdom Podcast co-hosted by Shannon Mitchell and Christine Gautreaux.
It's a podcast rooted in the eight dimensions of wellness where we get together every week to talk about how to be well in business and life.
How do we take care of ourselves and our communities in the
midst of this chaotic world?
How do we stand up for justice,
equality, and love while juggling our
health, households, and life?
Together.  Connected. Collaborating & Affirming each other along the way.
"When women connect with themselves, each other, and the world anything is possible. Listening to each other's stories of triumphs and trials inspires perseverance, promotes well-being, and reminds us all that we don't have to do this alone."
– Christine & Shannon, Co-hosts of Women Connected in Wisdom Podcast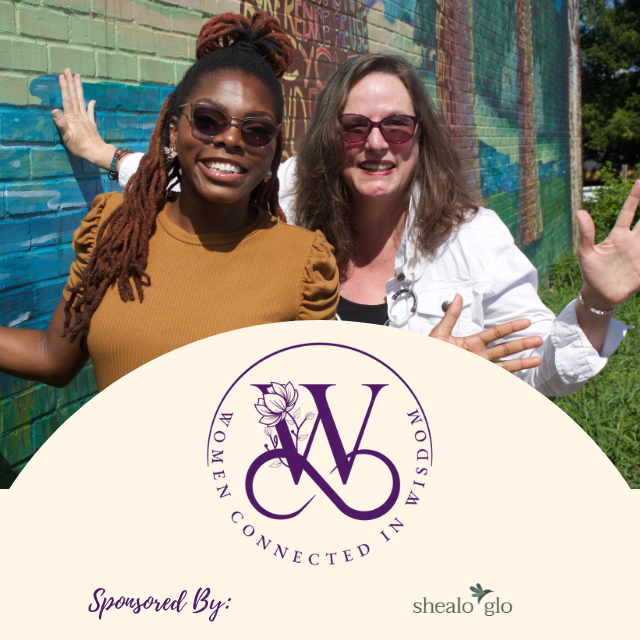 "Create the highest, grandest vision possible for your life,
because you become what you believe."
"Self-Care is tending. Being actively involved in a caring
role creates the potential for taking on other people's
tensions and stress. . . .By tending to ourselves, we learn
to let go quickly so that we are free to experience a life of
balance and vitality."
"Financial independence gives us the power to decide our
futures and liberate our conception of what is possible."
"Connection . . . the energy that exists between people when
they feel seen, heard, and valued; when they can give and receive
without judgment; and when they derive sustenance and
strength from the relationship."